Sciatic nerve pain is pretty easy to identify and is the most common back pain that people suffer. Our team here at Jones Chiropractic has the ability to help relieve sciatica through natural treatment options, without unnecessary medications or surgeries.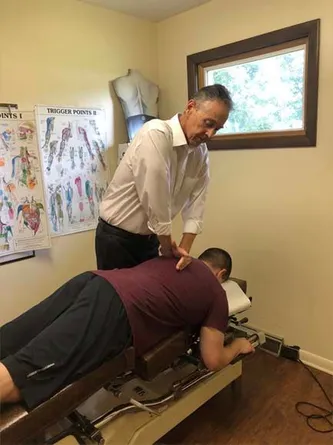 Common Symptoms Of Sciatica
The sciatic nerve runs from the lower back down through the hips, buttocks, legs, and feet, making the pain easy to identify. People suffering from sciatica experience symptoms through their lower back, hips, buttocks, legs, and feet that feel like:
✔ Pain
✔ Tingling
✔ Burning Sensation
✔ Numbness
✔ Weakness
This often unbearable pain radiates everywhere the sciatic nerve travels and causes real problems when left untreated. Come into Jones Chiropractic for real relief that lasts longer than a prescription pill and heals your body naturally from the inside out. If you feel you may be suffering from sciatic nerve pain, don't hesitate to reach out to our team. Schedule time to meet with us today. Better health is waiting!