We are in the business of family health, which is kind of perfect because that's exactly what we are. A family. Our family has been in business going on 100 years providing quality care and service to people in the Hubbard, OH community. Being a 3rd generation chiropractor, we pride ourselves on being patient-focused and family oriented.
Meet The Doc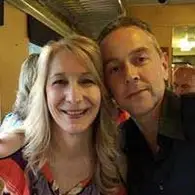 Dr. Tony grew up in a family where chiropractic care was always the first choice when it came to healthcare, which eventually helped fuel his passion for helping people through chiropractic.
Dr. Tony completed his undergrad at Youngstown State University and completed his chiropractic education at Life Chiropractic College in Marietta, Georgia in 1986. After graduation, he began working at his family's practice and practiced alongside his father. Soon after he began working with his dad, his dad fractured his wrist playing golf; so, Dr. Tony immediately had to pick up the patients his dad couldn't see and in a matter of days went from seeing a few patients a day to 50 patients a day! In fact, his very first patient still gets adjusted by him today!
When he is not at work, Dr. Tony enjoys spending time with his wife and three children. He also enjoys playing golf and is a big exercise and nutrition enthusiast. He practices what he preaches. He is also a big Cleveland sports fan!