Suffering from foot or ankle pain can really create issues for people in their everyday lives. Think about having to be on your feet for work all day or even going to the grocery store – we know it's painfully inconvenient, and our team at Jones Chiropractic can help.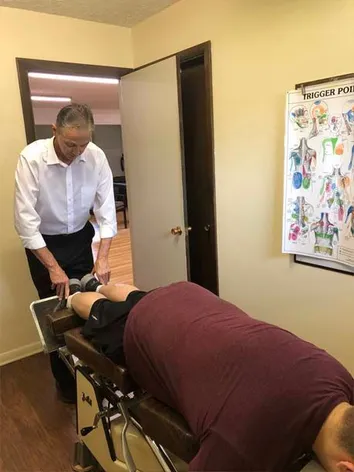 Are You A Candidate For Orthotics?
If you suffer from any of the following, you may be a prime candidate for custom orthotics that could completely change your life:
✔ Ankle Pain
✔ Foot Pain
✔ Fallen Arches
✔ Plantar Fasciitis
✔ Overweight
✔ Back Pain
✔ Neck Pain
Correcting The Problem Through Custom Orthotics
We partner with a professional orthotics company to create quality, custom orthotics that help relieve pain and ultimately bring balance to your whole body. We take an imprint of your feet by having you stand on a foam pad which our team sends to the orthotics lab to be processed. Over time these custom orthotics help to correct deficiencies within your feet and gait or the way you walk.
Most insurances cover orthotics once a year for people, so check your benefits to find out if custom orthotics may be the right choice for you. Call us with any questions and let's get started today!